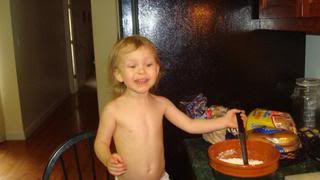 It is times like these where my child fills my heart to bursting and tears it out all at the same time. Sarai and I took some time out to make some muffins last night. I know what you're thinking 2/almost 3 year old and cooking?! Really tho she did a GREAT job. I measured out all the ingredients and let her put them into the mixing bowl...only one small spill and Momma always told me not to cry over spilled milk... She stirred until her lil arm got tired and then had fun trying to pick the blueberries out before I could get them mixed in. She giggle and laughed and exclaimed "Mommy I DID IT!" My heart just shatters to think that I might not be here to do these things with her.... these little silly things that most people don't think twice about; that some parents don't even bother doing with their kids.
Playing outside, blowing bubbles, playing dress up with my costume jewelry.... I try so hard to cram so much into my time with her because God forbid I don't know how much I have left.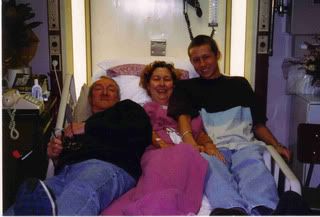 I lost my Mom to breast cancer when I was 22. And that devastated me. To this day I find myself every so often laying in bed at night crying because I wish she was here. I wish she had been there for me when I got married, when I suffered my 4 miscarriages, when I finally had her only grandchild, and most recently when I was told I have Leukemia. I wish I could cry on her shoulder feel that love that only a mother can give.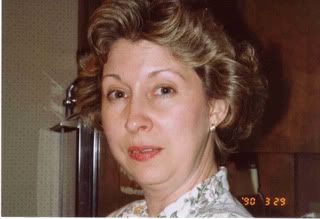 This is why I fight. How could I allow my child to hurt the way I do. I cant let that happen. From the day she was conceived Sarai has been my life, my everything. I can not WILL not cause that precious baby any pain!!!
And so we make blueberry muffins and giggle and laugh. And pray.....for more times like these, many many many more.